I have been to Sorrento in Italy (on the Amalfi Coast) twice and plan to go again this year (2016). It is an interesting place, and some parts are very beautiful. It is extremely popular with British tourists, as it has been for at least 150 years. This means you're more likely to see a Brit than Italian a lot of the time. A lot of the town is perched on clifftops above the beautiful Marina/ferry terminal.  Nevertheless I actually found it lot of fun and pretty good for wheelchairs, although I recommend a power chair unless you are an Olympic athlete (or you don't use a wheelchair of course).

I first went in 2003. At the time I had a wheelchair accessible motorhome and so we drove there from Naples along the narrow coastal road (with a stop in Pompeii).
We also took a ferry from Sorrento to Capri for the day.
We also got part of the way around the Amalfi Coast Road before the cops stopped us. We then cut through the middle of the peninsula which was also fascinating, with great views of Naples and Vesuvius.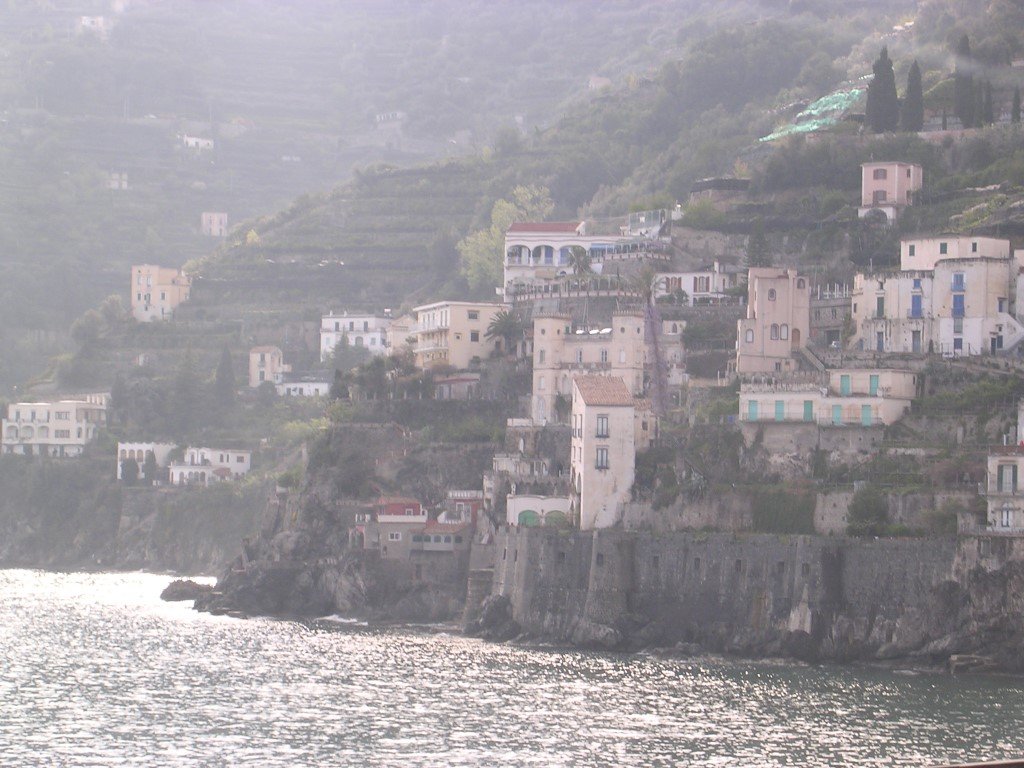 A second trip was in 2014. This foolhardy endeavour involve the high-speed train from Rome to Naples, the train from Naples centre to Pompeii, another train from Pompeii to Sorrento, a ferry from Sorrento to Capri, another ferry back to Naples and finally a train back to Rome. This whole trip was done in one day! All trains and all ferries were wheelchair accessible. When we arrived in Capri we were told that the only unbroken accessible ferry left in twenty minutes. Plus we didn't see much of the island although the ferry trips were beautiful of course. In hindsight I realised we should have stayed overnight in a hotel in Capri.
The ferries around the Bay of Naples were mostly fine for my power wheelchair. The ferries I took were between Naples and Sorrento, Sorrento and Capri, and Capri and Naples.
If the weather is good, which it usually is, the views and the atmosphere are sublime.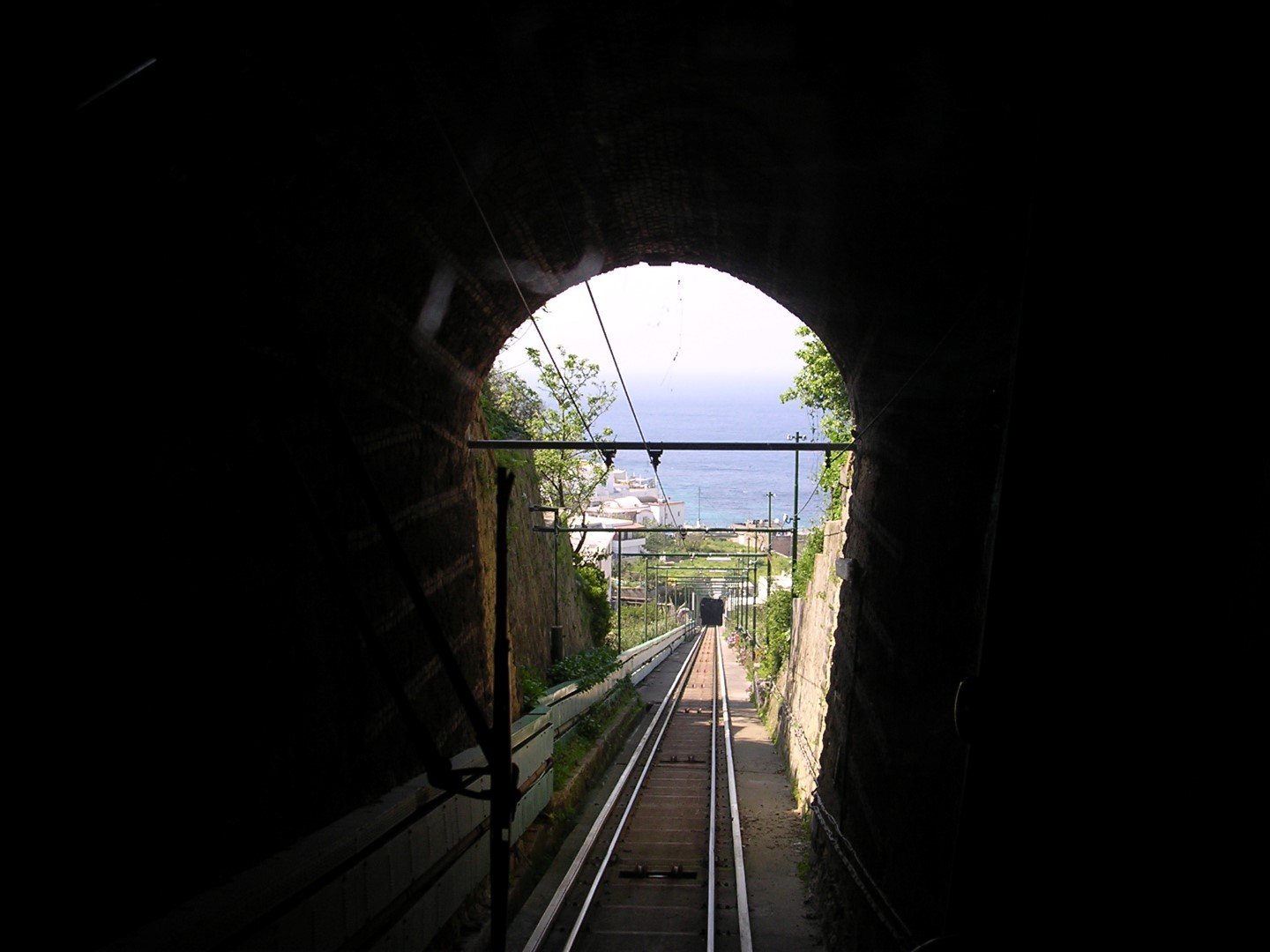 There is a funicular from the marina where you arrive up to the little township on top.
I seem to remember travelling on this but it was 2003 and I've seen a lot of funiculars since then.
Mostly I walked up the long and winding (and steep) road in my super wheelchair, dodging buses, taxis et cetera.
It was a lot of fun.
The square at the top is quite beautiful. Some of the shops are incredibly expensive.
I recommend grabbing a gelato and soaking up the ambience.
A few of the highlights for me were:
 The Vallone dei Mulini (Valley of Mills) which is easily seen from a bridge above in the middle of town.
 The wonderful liqueur Limoncello
 Beautiful inlaid wood (marquetry) work, a specialty of the area.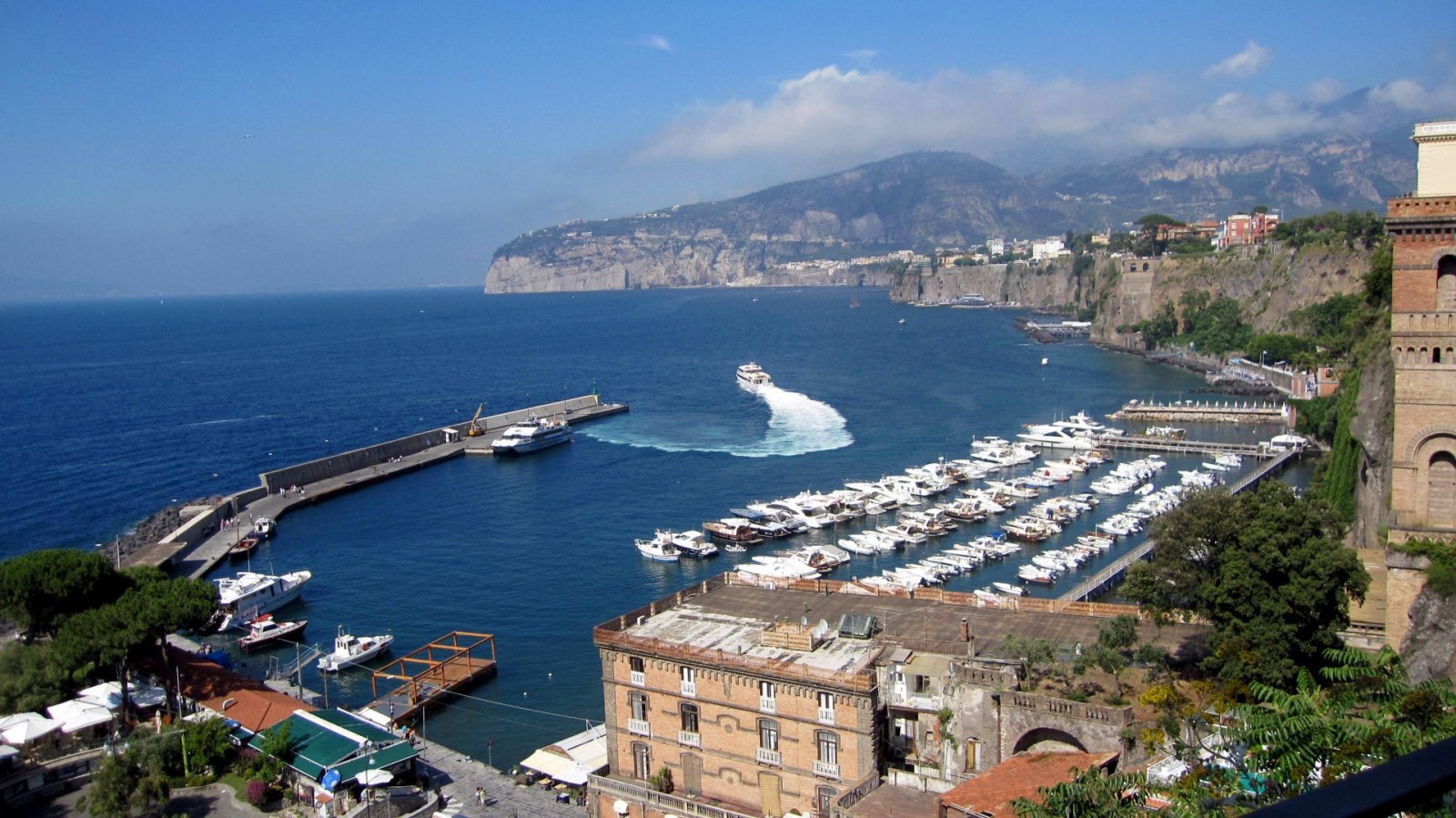 The Marina Piccola/ferry terminal and ferry rides to Capri and Naples.
 The Marina Grande. This includes a lovely walk down from the town. As usual you have to be brave walking on the narrow roads in a power wheelchair but so far I've survived. In fact, the only time I have been hit by a garbage truck in my hometown of Melbourne (and it was entirely his fault).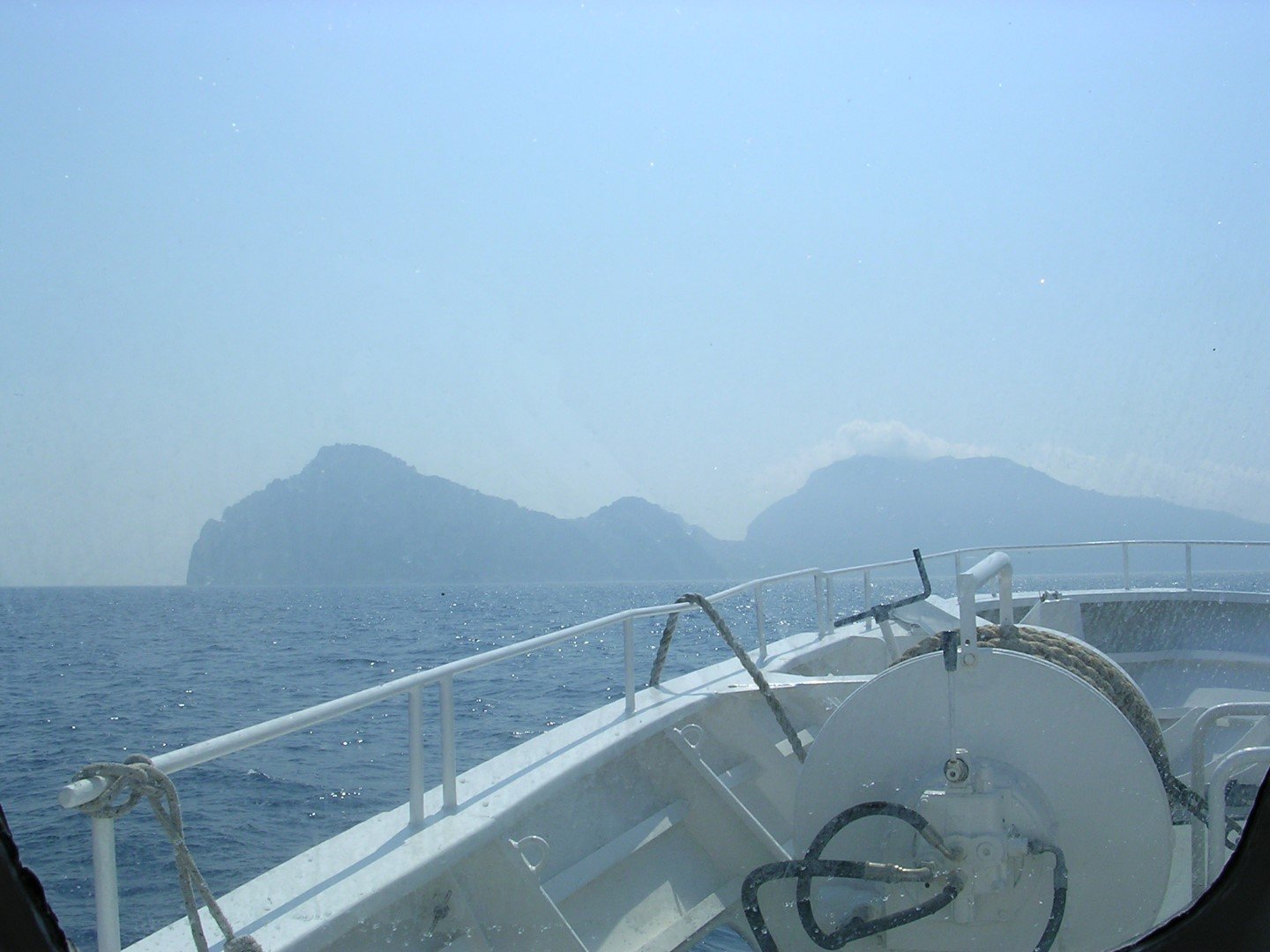 The beautiful island of Capri.