I haven't stayed at this one, I just included it as an option for you to research. It's on the South-East coast of France just above the Spanish border. With a car, it could be a good stopover on the way from Provence to Barcelona. Don't miss the Dali museum at Figueres if you do that.
I found the info below somewhere:
Property Details
A ground floor apartment in a quiet road just off the main town square Quality furnishings make it easy to relax in these bright and airy surroundings which are ideal for extended holidays or short breaks. Ideal as a base for travelling and exploring or for those who prefer a more gentler pace of live, relaxing in the sun with some of the local wine and superb food available from the local area. The apartment offers:
Secure off-street, on-site parking
Tiled flooring throughout
Extra wide internal door openings
All external access through double doors
Air conditioning
Warm air heating + radiators
Level access, en suite shower room
Set in the heart of Collioure, around 200 metres from the Market Place and 400 metres from the seafront. L'Origine is a place of calm amid the hustle and bustle of the busy town with its numerous cafes, restaurants, shops and attractions.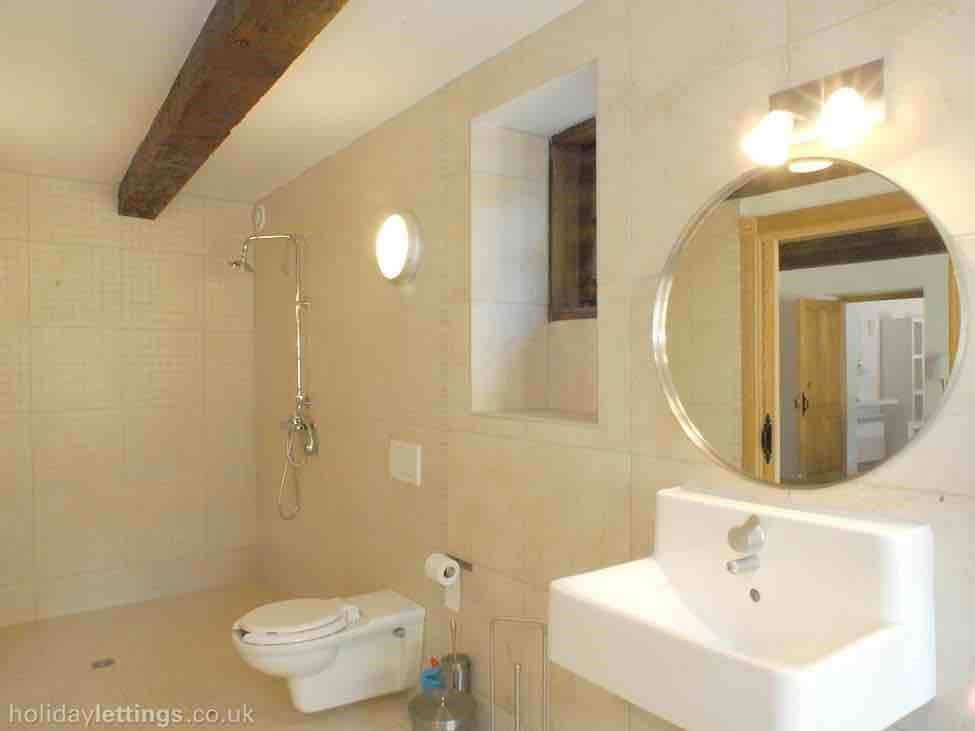 The old town is pedestrianised so easy to get around and there is direct access to the sea shore from L'Origine. You can walk all round the bay and it is also possible to do so in a wheelchair.
The apartment has level access throughout and is suitable for use by able bodied people and those with a disability. A separate upstairs apartment is also available should you wish for extended family or friends to accompany you on your holiday
Available for: Long Term Rentals (Over 1 Month), Short Term Rentals (4 Days Or Fewer)
Great for: Hiking Trips, Rural/Countryside Retreats, Cycling Trips
Additional amenities & feature info
This fully wheelchair accessible apartment is designed with plenty of open areas and a feeling of space. The apartment is particularly well equipped with everything with plenty of crockery, cutlery, glassware and everything you need for cooking and laundry, so you can enjoy your holiday knowing that life's practicalities are to hand.
The owners regularly stay at the apartment throughout the year and ensure that the standards of equipment and furnishings are well kept.
Because the apartment is suitable for people with a disability as well as able bodied people a range of specialist equipment to suit people with a disability is, included:
2 twin, height adjustable beds
Pressure relieving foam mattresses
Level access shower
Other specialist equipment can be hired locally.
L'Origine offers:
Off road secure parking for 1 car
Level access to property from car parking area
Side and rear gardens with wheelchair access
Access to gardens from living area and bedrooms
Fully walled gardens for privacy
Garden furniture, sun loungers and parasol
BBQ