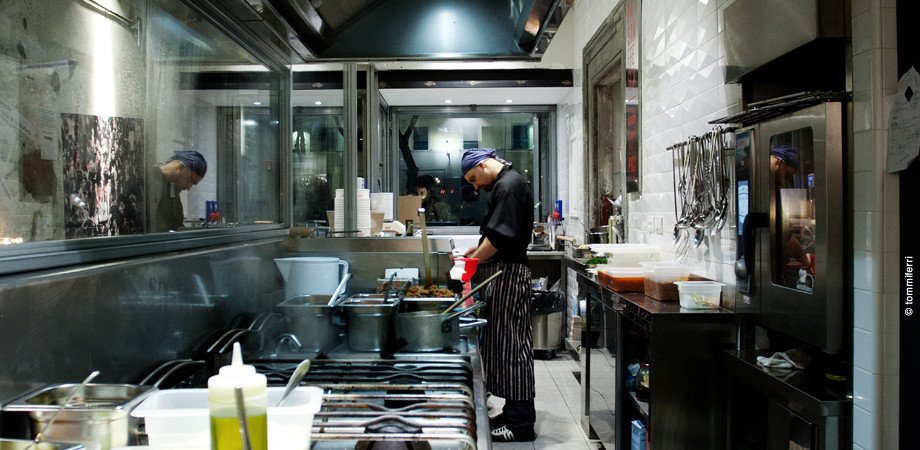 A fantastic café in Piazza Santo Spirito, Florence. It is down the southern end. There are tables outside of course, but also inside, down the back past the open kitchen.
There is another entrance off Borgo Tegolaio. Both are wheelchair accessible. The tables inside are the leg-in-each-corner types, and may be wide enough for some wheelchairs.
Mine was just too wide but they happily gave us a four-person table which was fine. The height was also fine.
The café is divided into two sections, front on Santo Spirito and back on Borgo Tegolaio. These are divided by a trendy "crack" in the wall just big enough for a waiter.
The food was fabulous: fresh and innovative. Pasta is made fresh on site.
The price is reasonable. Menus can be seen online at Café Tamero.
Perhaps book, as it is popular.
After 11 pm, there is often also free live music.