Bologna is in a hub between North Eastern Italy and the centre/south. You will almost certainly pass close by unless you take the coast road from Genoa. You should stop awhile. There are some lovely towers and a charming ancient centre. An outstanding feature is the almost 40 kilometers of porticoes, or covered walkways. These provide shelter when raining and a cool and inviting refuge in summer. They lend a wonderful sense of peace and coherence to the city.
I discovered some quirky little chapels, and humble trattorie (eating places) scattered around the backstreets, as one would expect in such an ancient town.
Some specific favourites of mine:
The old University area is charming, one the oldest in Europe along with others including Salamanca in Spain. There is a funny little canal over that way as well if you can find it. Many buildings are stepped at the entrance although there may well be indirect access as is common with public spaces these days.
My favourite museum, the Palazzo d'Accursio in what is now also the town hall.There is an amusing room of Baroque paintings in a capricious historical style by Pietro Paltronieri & Vittorio Maria Bigari. It also offers some charming views. There are some grand, slightly creepy rooms, free, lift and ramps, creaky party, lovely feelings excellent views.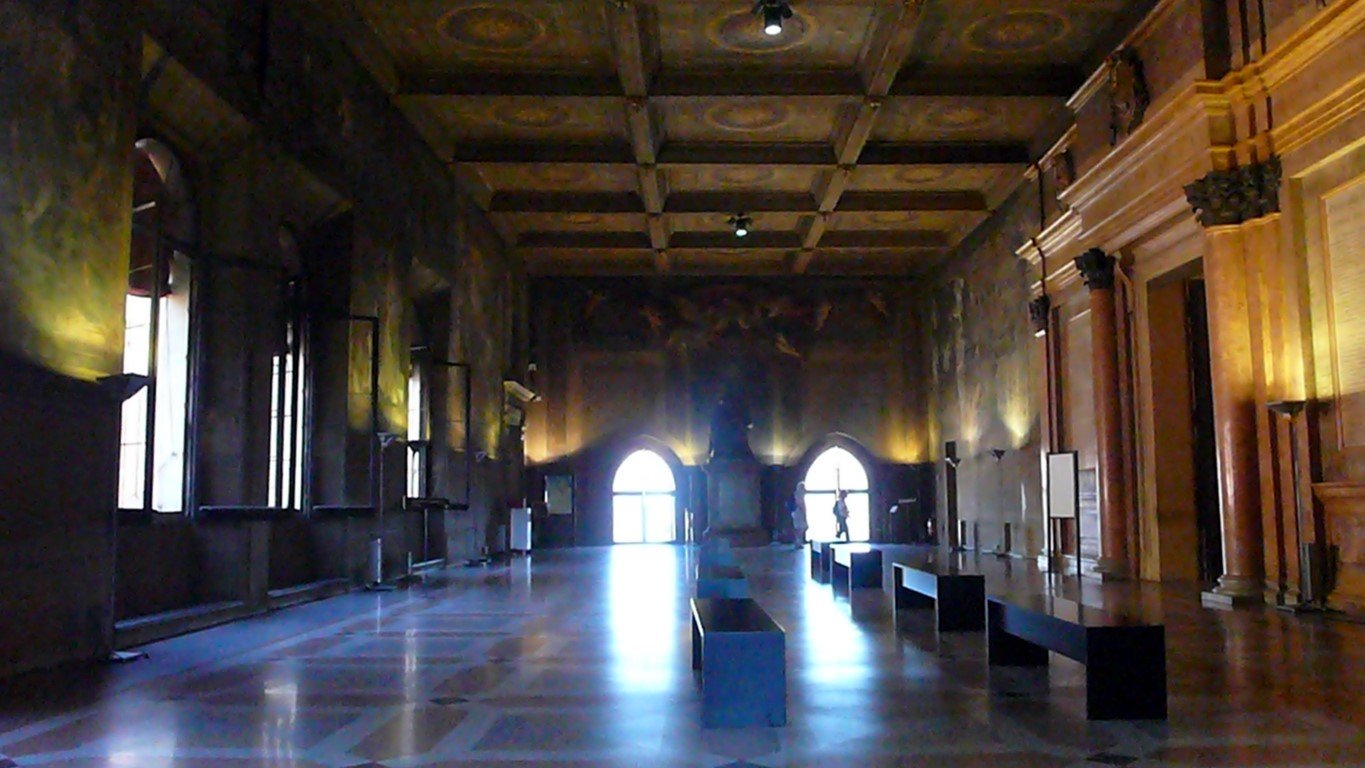 The sanctuary of the Madonna di Santa Lucia is unmissable.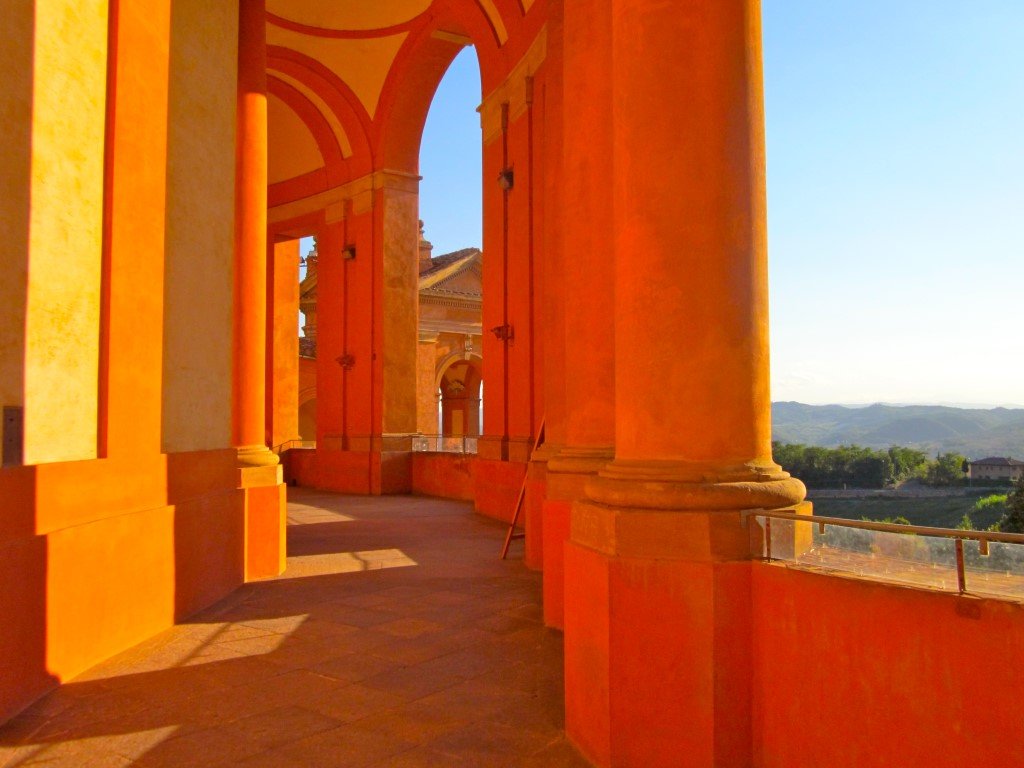 It's not as far as it looks on a map.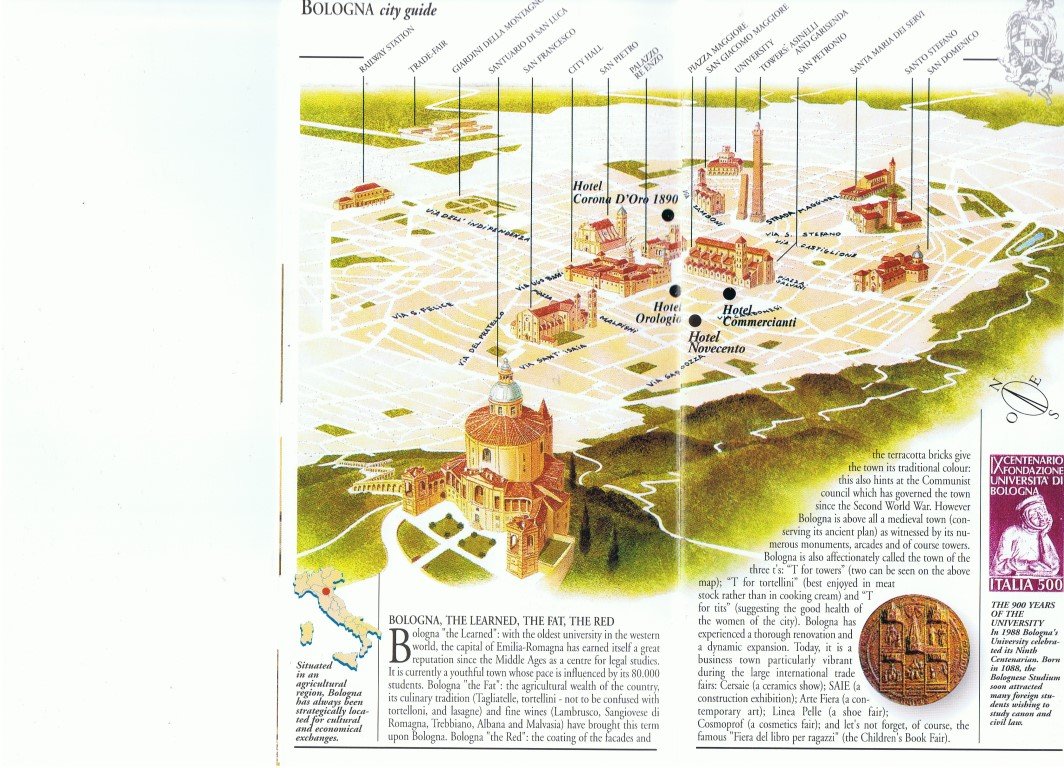 There is a portico up from the edge of the city centre. It's about 1 km long from memory.
It's not accessible for wheelies as it has random steps but you can get inside here and there for a look.
If you are able, get a bus up and walk back down the portico.
The bus up was not accessible in 2010.
I used a taxi to get up. In 2010 the taxi had horrible access, roof too low, ramp dodgy, but I squeezed in and made it up.
Access may have improved since.
There is a cute windey road up alongside to portico. I walked down that in my chair, on the road as usual. It was fun in the sun.
We ate here: www.battibecco.com one night. It was yummy but a bit pricey I guess.
We liked this spot for a prosecco in the afternoon:
Cafe' Pasticceria Gamberini Di Progetto Bar
Via Ugo Bassi, 12, Bologna
Accommodation We stayed at The Art Hotel Novecento in a room under the eaves which felt like a boat. Un po' caro (a bit expensive).
Nearby
It is an easy train trip to Ravenna from Bologna to see the lovely mosaics. There is a bike shop right by the train station where you can rent a bike for about two euros per day.
Just down the road is Reggio nel Emilia as well. Another great bike town-not a vast amount of things to see, just a lovely vibe.
The trains are a bit of a hassle for access as usual, you usually must book ahead to ensure someone with a ramp/lift contraption is available to meet you ate the other end.
Further information
This is a good website: bolognawelcome.com/en/places-to-see/history-art